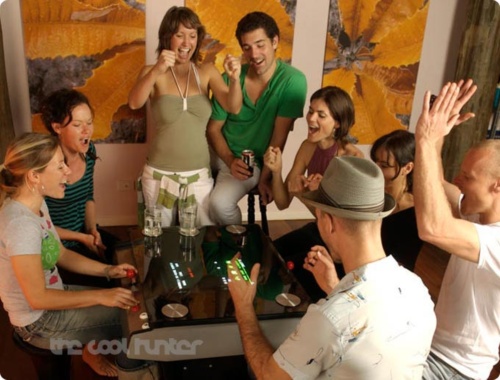 Give yourself a retro movement backward in the video game world with a hip table which plays some of your favorite old time games. This '80s Gaming Table is available for sale through The Cool Hunter for around $2,800.
The '80s Gaming Table brings stainless steel touches to your old school arcade tables found in pizza parlors and bars. It comes with just under 50 arcade classics pre-loaded, including Pac Man, Donkey Kong and Space Invaders.
There are of course additional $$ options. You can add a functional coin mechanism, castors for mobility and a variety of different body colors. The '80s Gaming Table should be available now.
80′s Gaming Table [via Born Rich]
retro, video games