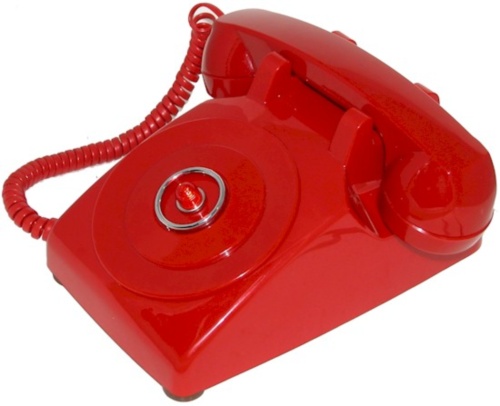 Mild mannered blogger by day, red phone wielding crusader by night. That's the way we like it here at SlipperyBrick now that we've got word of a new red Batphone designed by AbleComm and available for sale for $112.
The red Batphone is inspired by the Batman television series from the 60s. While you don't have Alfred the butler around to answer it for you can still feel like you are Adam West getting ready to suit up for crime fighting when the phone's bright red light lights up and flashes to draw your attention.
Probably the only downside is you can't make calls out on this phone unless you connect it to a phone system with memory dialing. That's a small price to pay though for fighting crime from in front of your laptop. Available now.
batphone, red phone, Telephones