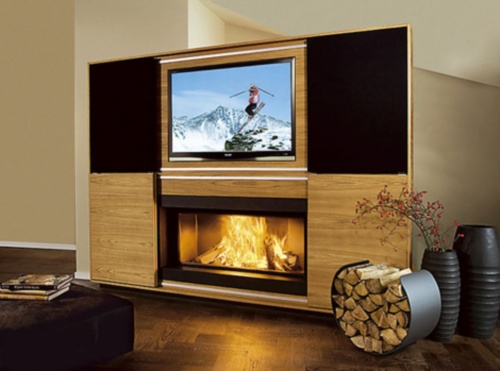 $31,500 can buy you a lot of home furniture from Ikea. You could also sink that money into one piece which will help you live out your home theater, fire blazing in the night fantasies. Meet the Vok Multimedia Fireplace.
This premium piece of wood is available in oak, birch or rosewood and comes in four sizes. You can of course guess why – for the different television sizes in the world. The largest piece will hold a LCD TV up to 52-inches.
Features of this multimedia piece of furniture include an integrated DVD player, PC with Internet browsing, BOSE sound system and, of course, the sweet looking fireplace. You'll of course need a nice pad to put this in.
Trendir-Vok [via Born Rich]
fire, fireplace, Furniture, Home, Vok