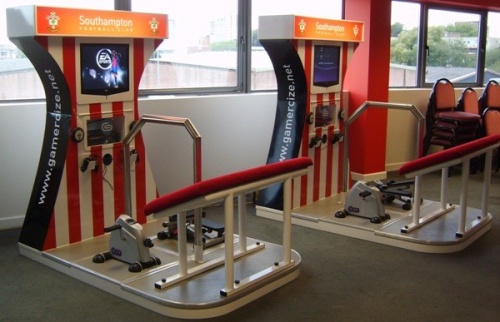 We first profiled Gamercize, a company which develops exercise related gaming add ons for various platforms, in January. We've known gotten word the company is also bringing to gyms a commercial version of its offering called Gamercize Exercise Pods.
The Gamercize Exercise Pod concept is quite simply a wait to help people lessen the boredom most feel when working out. It consists of a combination of different exercise equipment, one of Gamercize's accessories and a PlayStation 2, PlayStation 3 or Xbox 360 gaming console. One can even add a HD widescreen LCD television if so desired.
Like the home units, the Exercise Pods only provide gaming time while one exercises. Gamercize is unveiling what looks to be its first commercial installations in two Southampton City Council leisure centers, which are located in the United Kingdom.
Exercise Gadgets, gamercize