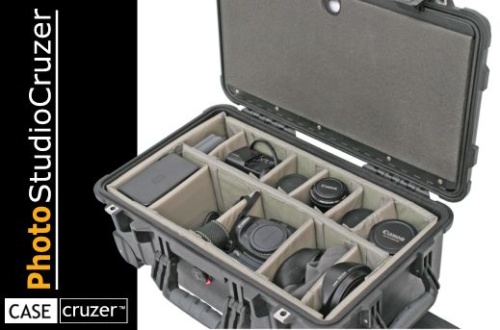 Photographers traveling on assignment often have to contend with worrying about how their expensive gear will get through handling by security and airline employees. CaseCruzer is introducing what it is calling the toughest airline-legal carry-on case available today – the Photo StudioCruzer 1510 – to help solve this issue.
The CaseCruzer Photo StudioCruzer 1510, priced at around $245, offers a modular interior which will offer photographers some flexibility in how they pack their gear. The case offers up a metal reinforced padlock for security, 17-inch retractable extension handle and buoyancy for when you go on assignment in a canoe.
An added feature is a lid compartment which can store a laptop like the new MacBook Air. The Photo StudioCruzer 1510 should be available now.
CaseCruzer Photo StudioCruzer 1510
Baggage, casecruzer