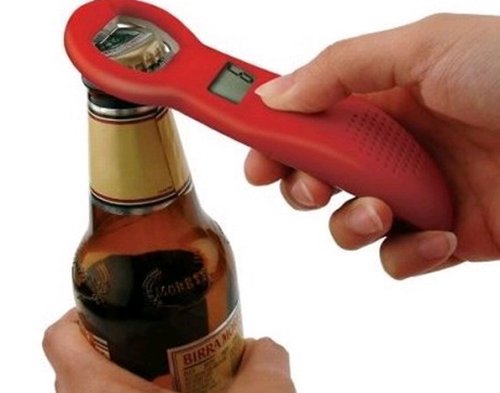 This little bottle opener has a LCD display that keeps track of how many beers you've opened, because as you know when you get to a certain point, you have no clue where you are, let alone how many beers you've consumed. You would think that constantly emptying your bladder would be some indication.
So, if you lose track and need a visual indicator of when you should stop, this little device will come to your rescue. I suppose it's also handy if a bunch of drunks are in one room and one guy needs to brag. Note: It won't make ugly women look better…The beer already handles that.

Get one for $10 and never be in the dark again about your alcohol consumption.
beer tracker, bottle opener, counter, gadget