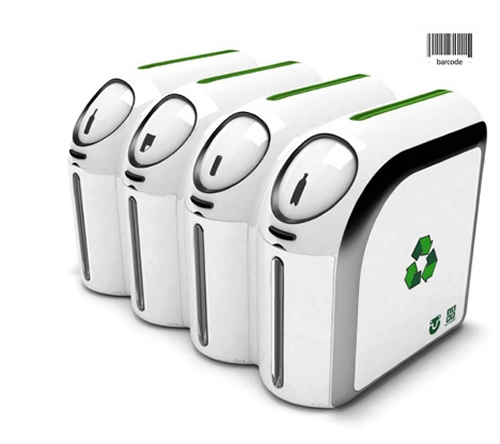 I have to admit that I mostly like this concept just because it looks cool. Those neatly stacked-together containers would be interesting whether this was a conceptual array of hard drives or recycle bins. In this case they are recycle bins but with some nifty added technology to keep things seperated.
The Barcode Trashcan concept uses the little barcode on your recyclable containers to identify which bin the item goes in. Swiping it across the top will open just the correct bin. This keeps your items seperated appropriately by plastic, glass and metals for those with the combination of being geeky and green. I guess if it doesn't match or the bar code is worn off it goes in the other bin?
Of course this is just a an idea for now, but one of the snazzier looking ones for sure.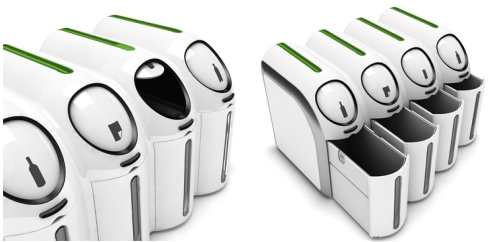 Yanko Design via GearFuse
barcode trashcan, concept, Green, recycle