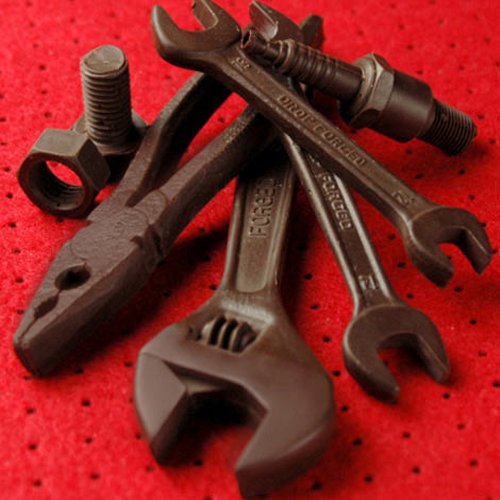 It's easy to find a gift for your special lady friend on Valentine's day. Usually the tried and true method of flowers, chocolates or diamonds will do. But what is a good gift that the gals can give us guys on Valentine's day, that is manly yet shows love?
Tools are always good. And we like chocolate just as much as you girls. Why not combine the two? These chocolate tools are called Automania, and consist of bolts, nuts, screws, pliers and spanners. They are made of Belgian couverture chocolate. They are made by Japanese chocolatier, Frantz. The entire set will only cost you about $30. It might be a bit late to import this from Japan this year, but next year you'll be ready.

Remember, guys love tools and the way to our hearts is through our stomachs. mmmm chocolate that fixes things….
[Dvice] VIA [TechChee]
chocolate, gift, man, Tools, valentines day, wrench