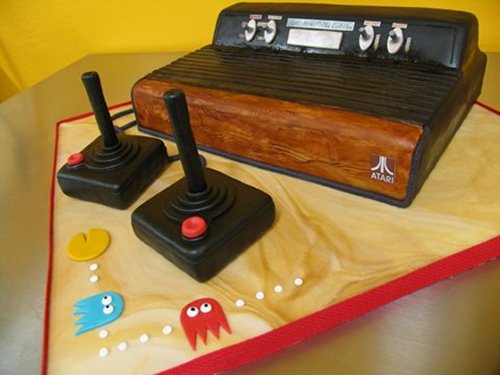 There must be something in the icing air lately. I thought that the R2-D2 cake we showed you last week was the coolest geek cake. But having a special place in my heart for the Atari 2600, I want to dig into this delicious cake made to look like the original Atari console.
What's next? An NES and SNES cake? I hope so. I'm getting a sugar rush just looking at it in all it's 8-bit glory. Ironically, the simple Pac-Man decorations along the side are an improvement on how that game looked on this console.

This cake begs the question, if Atari 2600 cartridges were cake, which ones would be tasty and which would taste terrible?
2600, 8-bit, Atari, cake, console, retro, vcs, woodgrain