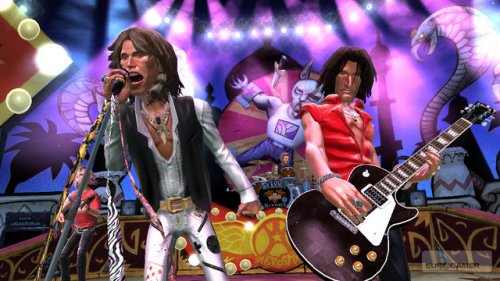 This news should make both Guitar Hero fans and Aerosmith fans very happy. Activision announced plans to base an installment in the Guitar Hero series around America's best selling hard rock band Aerosmith. The new title is scheduled for a June release and will be available for the PS3, Xbox 360, Wii and PS2.
Players will be able to play as the band's guitarists Joe Perry, Brad Whitford and bassist Tom Hamilton. Just like other versions of the hit game, players will progress from an unknown band to rock legends, this time following the story of the band, with some Aerosmith concerts and venues. Interestingly, Activision has promised Aerosmith's extensive back catalog, as well as other songs from other artists that inspired the group.

There you have it, it's your chance to be a part of the band with the skinny frontman and his large lips.
[Euro Gamer] VIA [Pocket-Lint]
Activision, aerosmith, game, guitar hero, music, PS3, rock, Wii, xbox 360