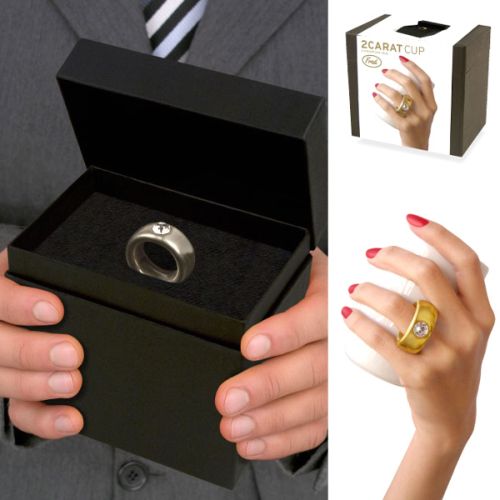 When you care enough to give the very least, you should consider the 2 carat mug. It comes in an oversized jewelry box, so when you present it as a gift, all she'll see is the ring.
Then she will say, "You cheap bastard!". Once she digs in the box she will find it attached to the mug and she will say again, "You really are a cheap bastard!" And she'd be right. This white porcelain lameness, with clear Swarovski crystal only cost you $17.99. You will be sleeping on the couch for quite awhile.

Sometimes it's better to give nothing at all.
[Wowzzers] VIA [7gadgets]
carat, coffee, gift, jewelry, mug, ring, swarovski