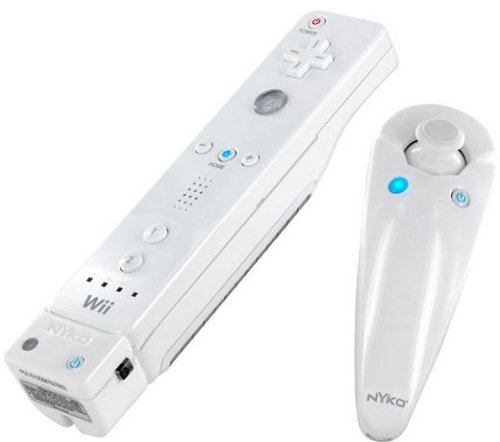 Easily overlooked next to the countless heavy hitters coming out of CES 2008, here we have this great new wireless controller for the Nintendo Wii.
Nyko's new Wireless Nunchuk controller lets you play games without the annoying cable getting in your way, while you punch, fight or swing. How many times have you been in the zone only to be pulled out by the limits of the cable?

They cost $30 and work just like the one you are used to. It just transmits its signal to an adapter that snaps on to the bottom of your Wii-mote. The Nyko Wireless Nunchuk should hit stores sometime in the first quarter of 2008.