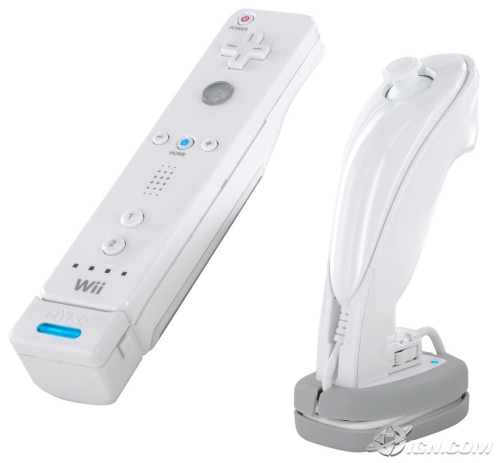 Earlier this month during CES 2008 Nyko announced a wireless Nunchuck controller for the Wii. The Nunchuck had the wireless built in and a small adapter attached to the bottom of the Wiimote to connect them, giving you cord-free gaming action for about $30.
Now Nyko has taken into account the fact that many Wii owners already have the Nunchuck controller and really don't need another. For this Nyko is now launching the Wireless Adapter for the Wii Nunchuck. This adapter runs on two AA's and connects to the bottom of the Nunchuck remote, wrapping up the cord around it. A wireless adapter connects to the bottom of the Wiimote and lets you now use your existing Nunchuck and rid yourself of the cord in between. You can now completely perfect your arm-flailing windmill style of boxing without the risk of choking yourself or others, but of course there is still the risk of hitting them.
The Nunchuck wireless adapter will also save you $10 compared to the wireless Nunchuck itself with a $19.99 list price. Nyko expects to have it available sometime next month.
Nyko Cord Free Nunchuck Adapter via Engadget
Controllers, cord free, Nintendo, Nunchuck, Nyko, Wii, Wiimote, wireless