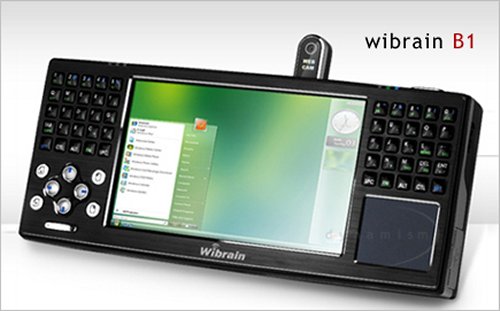 We first told you about the WIBRAIN B1 UMPC in November. At that time, we didn't know if we were going to see it again. Sure enough it showed up at CES 2008.
The WiBrain B1 is a neat device but the elongated shape might make some feel that it's a little awkward. It sports a VIA C7M 1.2GHz CPU with 60GB HDD. The popup camera is a nice touch though, and the keyboard with tactile feedback split between the two sides is more ergonomic. Like all of the other UMPCs it runs on XP too.
It also has a nice little touchpad for those not too precise with the touchscreen. The screen is on the small side at 4.8 inches. If you want to get your hands on one, it won't be as difficult as we first thought. You can get one for a base price of $699.