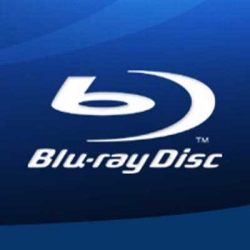 Amidst all the technology hype going on at CES in Las Vegas this week, Warner Bros. Entertainment somewhat quietly made an announcement with potentially significant implications on the high-def DVD war between Toshiba's HD DVD and Sony's Blu-ray disc formats. Warner made an announcement on January 4 that it would release its movies in only the Blu-ray high-definition format, and no longer would offer any of the rival HD DVD formatted discs.
According to Reuters, in talking to Warner Bros Entertainment Group President Kevin Tsujihara the company chose to go the Blu-ray route due to falling DVD says and a "deteriorating U.S. economy". Tsujihara said the plan was made with the intention of ending the format war and hence ending confusion and split purchases by consumers between the two formats. This move to Blu-ray exclusively is so significant due to the fact that Warner has the industries largest offering of movies and continues to produce big titles, making 5 of the 7 major studios on board with Blu-ray.
This obviously great news for Sony and their Blu-ray toting PS3 game console along with the supporters of the Blu-ray format since it will likely solidify its staying power. Sony will likely not see any large benefits from the change unless more momentum swings away from HD DVD and makers of HD DVD players switch to Blu-ray and start paying Sony licensing fees. This move could also make a significant different for high-definition player sales making an easier decision for consumers who were previously "on the fence" about which format to buy into.