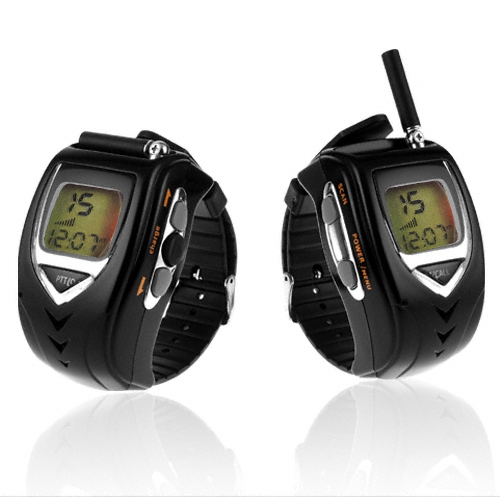 This isn't the first Walkie-Talkie watch we've seen, but it's the latest, direct from China. They come in a matte black color with multiple channel support, a backlit digital LCD screen, a range over 1km, and a rechargeable Li-ion battery.
If you're in the U.S. you'll have 22 channels, in Europe 8 channels. It also features a call alert signal button for urgent calls, channel scan with lock feature, and electronic volume control or headset/earbud compatible.

This would make a pretty cool toy for a kid, or the dorky adult who wants to pretend they are a spy.(Though most spies go higher tech these days) If you're looking for something different, this might be just the thing.