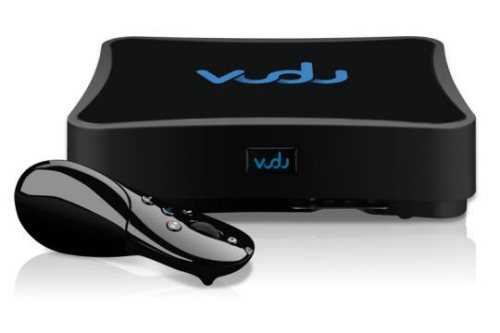 It just keeps getting better for consumers looking for on-demand set top boxes. In response to the new firmware upgrade and price drop announced by Jobs for the Apple TV, Vudu has given its own demand box a 25 percent discount. This brings the price of the Vudu system down to $295 from $399.
Apple recently discounted the Apple TV with prices as low as $229 for the 40GB model and they've also are scheduled to move into a space where Vudu had an upper hand – movie downloads without a PC. Apple TV not only is going to match that point of service but can also bring in YouTube videos AND content from your computer into your living room, which Vudu cannot.
The news of Vudu dropping their price is good for just about everyone except those that already own it, but in the even that you just bought the Vudu system in the past 30 days you can give the company a call and get $100 in free movie credits to help ease the pain. Which system will prevail is pretty tough for us to say at this point but some friendly competition like this always seems to work out in the buyer's favor. Vudu has this price drop effective immediately.