| | |
| --- | --- |
| | |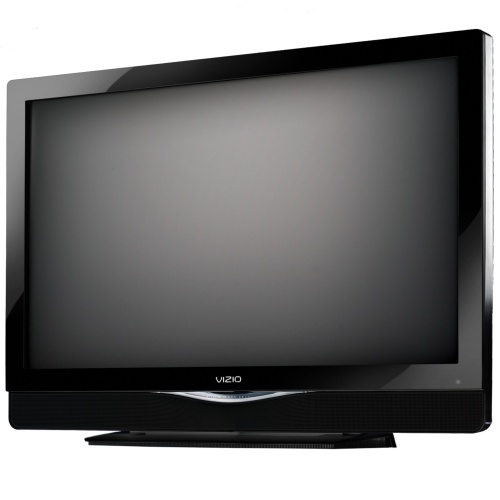 Amongst the other LCD HDTVs VIZIO was showing off last week at CES, one line which is being called "contemporary styled" is the new VU "Envy" series. It is set to be available sometime this year, though plans are finalized as of yet.
VIZIO said the VU series, which consists of 32-, 37- and 42-inch displays, offers up a side "HD Game Port" for easy connectivity to HDMI enabled devices. VIZIO said these models offer "exceptional video performance with reduced pixel noise and color equalization."
Get more details on the new VIZIO VU series after the jump.
VIZIO Announces Contemporary Styled 'Envy Series' of LCD HDTVs
- Targeting style-conscious consumers, the Envy Series is set for distribution in several major retailers
- New Envy series sports VIZIO's HD Game Port for fast side panel connection of external HDMI equipped devices like game consoles and HD camcorders
- VIZIO's Envy Series offers exceptional video performance with reduced pixel noise and color equalization
IRVINE, Calif., Jan. 7 /PRNewswire/ — VIZIO, America's Fastest Growing Flat Panel HDTV Company, today announced the addition of two new models within its more contemporary-styled line of products, the new VIZIO VU32L-32″ and VU37L-37″ LCD HDTVs. Code name "Envy", the new VU series feature 720p performance with new side access High Definition gaming ports which include HDMI connectivity. While launch plans are not finalized, estimated selling prices are $699 (VU32L) and $899 (VU37L).
Maintaining top position with the VIZIO VU series of products is the full featured, VU42LF, 1080p Full High-Definition television sporting a very competitive $1399 price tag. All three LCD flat panel displays within the Envy line of products [VU32L, VU37L and VU42LF] are geared toward the traditional retail space that offers competitive feature sets including two HDMI, composite and component video, S-Video, RF and RGB connections, and standard/HDTV/QAM combination tuner for the ultimate in high definition convenience. Enhanced video performance is achieved with reduced pixel noise, improved contrast and advanced color balancing and equalization. Envy models have a detachable base to accommodate on-wall mounting and built-in speakers with stereo quality 10 watts per channel sound to help draw attention to the elegant, contemporary construction.
VIZIO's breakthrough pricing throughout 2007 was instrumental in their consistent growth in sales and overall buyer awareness in the flat panel TV category. DisplaySearch named VIZIO the #1 selling brand of HDTVs in North America during Q2 2007. In Q3 '07, iSuppli reported that VIZIO had maintained their leadership position in the North American LCD HDTV market, accounting for 13 percent of all units shipped.
VIZIO will have demonstrations of the new Envy series and other new product introductions for 2008 in their suite at the Wynn Hotel during CES.