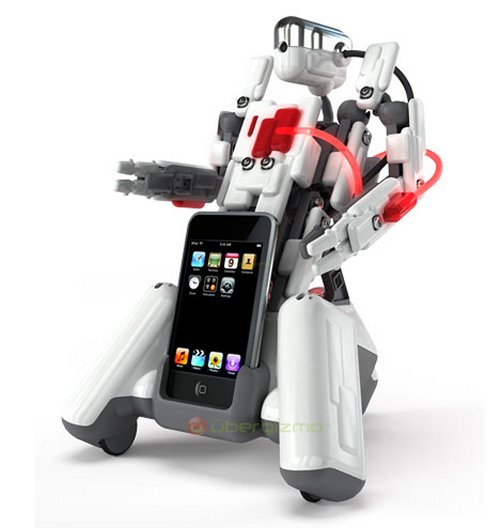 Here's another Spykee robot to go along with your Spykee Vox and the Spykee Miss. I won't comment on what it looks like he is doing to that iPhone from behind, that's his business.
The Spykee Cell is another build-it-yourself robot from Meccano. It's remote controlled via Bluetooth from a cellphone and can move and snap pictures, then transmit them back to your cellphone for storage. The loudspeaker module gives it the capability of becoming a hands-free set, if you want to speak and hear through the robot.

Still, judging by the picture, I'm not sure I would want this robot having his way with my phone. Get a room already.