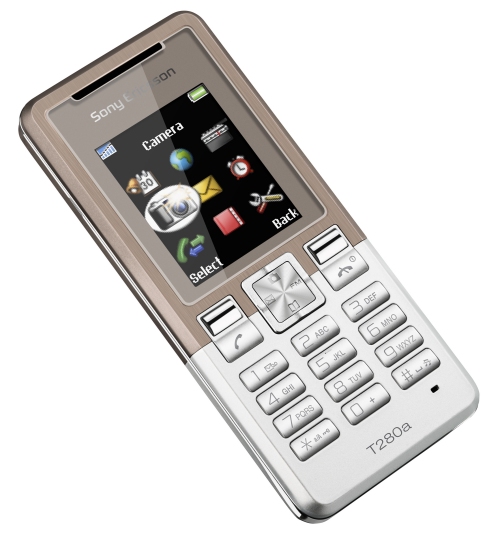 Building on the appeal of the T610 mobile phone, Sony Ericsson today launched a couple of new candy bar handsets that throw a little more style into the business mix of mobile phones with the T270 and the T280.
Both 13mm thin pocket-sized handsets are basically the same aside from one of them featuring a 1.3 megapixel camera and the other does not. Launching a new mobile phone without a built-in camera is almost unheard of these days but Sony Ericsson says that the T270 model has the "all business" person in mind who just needs the essentials. With camera phones becoming more popular some corporations, including one I used to work for, has banned the use of mobile phones that have cameras built in. For those situations the T270 is well positioned.
Both the T270 and T280 feature Bluetooth connectivity, speakerphone, FM radio and are available in colors of Silver on Black and Copper on Silver (shown above). No pricing has been announced to this point by Sony Ericsson does plan to have these available to their "select" markets in the first quarter of this year.