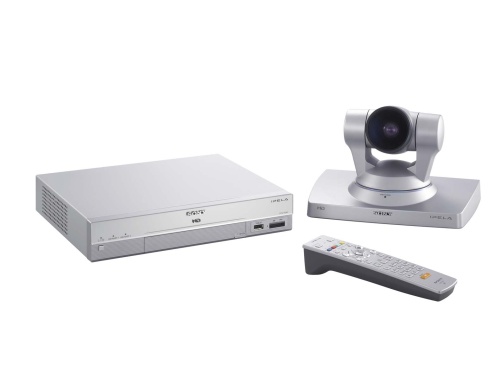 Sony is preparing to take video conferencing in a new direction as it unveils what it is calling the industry's first 1080i video conferencing system. It is known as the Sony PCS-XG80 and pricing will be set at around $9,000.
The Sony PCS-XG80 will offer video conference participants frame rates of up to 60fps. Besides being able to connect with HD video quality it will also be backwards compatible with standard definition systems. It also offers up some other technical features called BrightFace, Video Annotation, and RF Remote functionality.
Other features of the PCS-XG80 include sharing of PC data, such as Power Point presentations, at 30fps, dual streams, six-site multi-point conferencing, multi-language support for menus and wide band stereo audio. It should be available this spring.
Sony, Video Conferencing