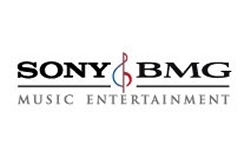 Just before the close of 2007 Warner Music Group joined EMI and Universal by dropping their digital copying restrictions on downloaded songs and offering DRM-free music through Amazon. Today Sony BMG, the last of the big four and the second largest music company in the world, has joined in and removed copying restrictions on their downloaded music and are offering their songs through Amazon as well. This makes Amazon the first online retailer to offer DRM-free song downloads from the world's four largest music companies.
DRM's previously had been required by these large music companies in order to prevent songs from being illegally copied which was believed to hurt overall music sales. The DRM would often limit the number of times and devices a song could be copied, such as a limited number of computers or a particular brand of MP3 player. Most consumers and rival media players manufacturers have been generally apposed to the restrictions due to these limitations.
Throughout 2007 the large music companies have seen an overall fall in physical album sales with fewer customers buying CDs. While the number of online music sales continue to rise they still don't make up for the losses companies are seeing in CD sales, which has driven them to come up with new plans to increase music sales dollars. Removing DRM restrictions is one of those plans with hopes of selling more songs online that can be transferred any number of times to any computer or any media player without restrictions.