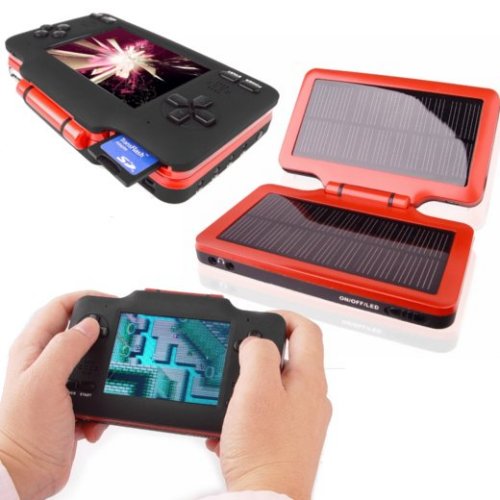 Here's a third-party handheld Nintendo emulator that doesn't look like total garbage. Though it has the typical generic name of Solar MP4, this little device actually has some impressive features. It can play MP4 videos up to 320×240 in size on its 3.5 inch TFT screen, it also has built-in emulators for NES, GameBoy and GameBoy Color games. Of course you have to use ROMS loaded via an SD card, but those are easy enough to find. It can even function as an e-Book reader with the ability to read out loud any text file as long as it's written in English or Chinese.
And of course, it has a DS-like design with solar panels, so you can play games using the power of the sun. Not bad for a knock off. You can get one for $123.32.

Did I mention that it has a USB port to charge your other gadgets?