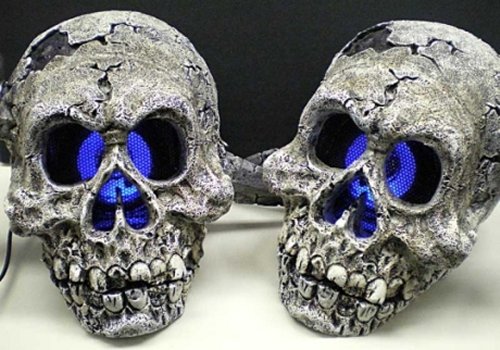 You probably need these speakers like you need a hole in the head. Now that I think of it, these skull speakers actually have holes in their heads from when they met their unfortunate end. Anyway, their loss of life can be your gain.
They will definitely give guests a chill and goth up your stereo system. They come with a headphone jack which you can hook up to your computer or media player. So whether you have a liking for old bones, or an Indiana Jones motif, or even a Bat cave, these will complete the look.

They'll set you back $72. Maybe get some snakes to slither through the holes.