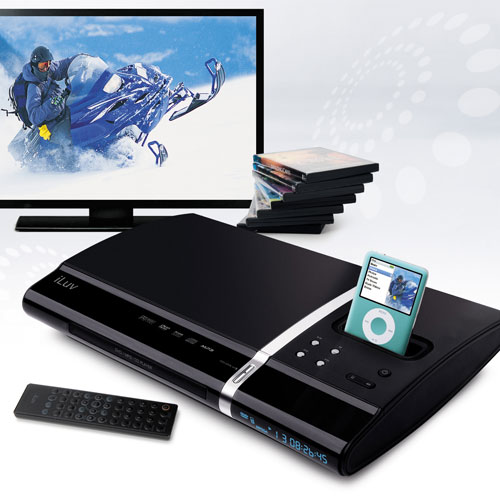 iLuv, a maker of iPod accessories, revealed a number of interesting products as part of its CES 2008 line up. One of those is the new iLuv i1255, a sleek, desktop iPod/DVD player priced at around $130.
The iLuv i1255 lets you play control music from audio CDs, MP3 CDs and docked iPods via an included remote control. Dock adapters let you fit a variety of iPod models and the iLuv i1255 also lets you view iPod video on-screen. There's also an on-screen display function for navigation of an iPod's stored video and music files.
Other features of the i1255 include a built-in DVD player which supports DVD, VCD, MP3 CD, Audio CD, JPEG CD, and Kodak Picture CD. This player will let you to tasks like multiple subtitles, angles, and audio functions as well as slow- and fast-motion playback and zoom operation. Expect it sometime in March.
Dock, DVD, iLuv, iPod, iPod dock, Speakers