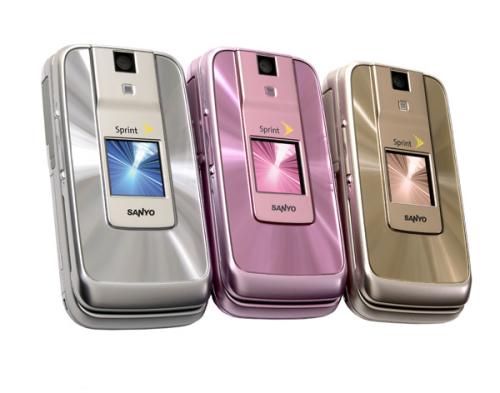 [UPDATE: Turns out this phone has actually been out for awhile. Shame to Sanyo for dating the press release for this week!]
Sanyo and Sprint together have announced from CES the availability of an upgraded model of the popular Katana cell phone. The new one is known as the Sanyo Katana DLX and it's priced at around $130 with mail in rebate and two year contract.
The Sanyo Katana DLX is optimized for broadband related Sprint multimedia content. It is available in several body colors and offers features like phone as a modem, Bluetooth, a 1.3 megapixel digital camera built in and support for microSDHC memory cards.
Sanyo said its Katana DLX is also GPS enabled and supports Sprint Navigation, powered by TeleNav, with turn-by-turn driving directions and more than 10 million business listings. This phone is available now.