| | |
| --- | --- |
| | |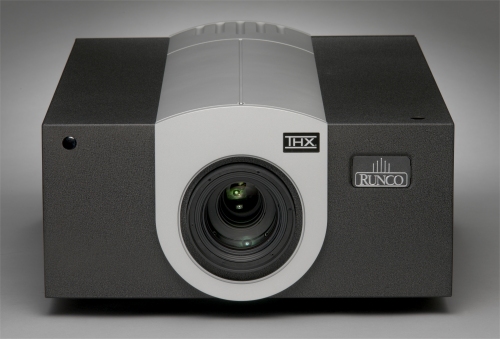 Runco has a new addition to their lineup of Xtreme DLP projectors with the VX-22i which they are introducing at the Consumer Electronics Show this year in Las Vegas. The VX-22i is based on their popular VX-22d model but this time they've integrated the DHD controller into the same chasis as the projector making a one piece high-def projector to provide a theater-like experience of your own.
All of the Xtreme projectors from Runco, the VX-22i included, run a three-chip DLP implementation with a chip dedicated to each color of red, green and blue for better color with high calibration standards and THX Display certification. This model also can be optionally equipped with what Runco calls the "CineWide" and "CineWide with AutoScope". This add-on brings another $15k to the price of the projector but gives more of a real movie theater-like display. It can show 2.35:1 CinemaScope movies and gets rid of that unattractive black bar above and below the picture that you often get when trying to view widescreen pictures, even with switching between CinemaScope wide and 16:9.
Made for the person who's serious about in-home theater the VX-22i projector retails for just under $40,000 and bumps up to just under $55k when you add on the CineWide with AutoScope. The optional CineWide-only is priced somewhere in between.
Runco Video Xtreme VX-22i Projector