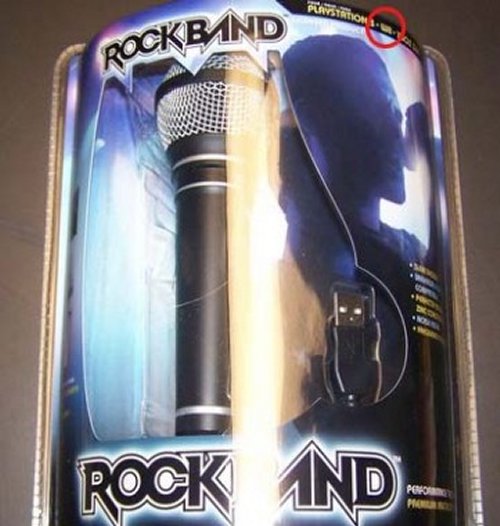 It was only a short time ago that Harmonix had finally announced the release of standalone instruments for Rock Band. At the time there was no word of a standalone mic. As it turns out, it is already on sale. The packaging teases us with a single word. Wii.
No, that doesn't simply mean yes in France. It means that Rockstar should be hitting the Wii sometime soon. This isn't the best picture, but if you look in the top right corner of the package, you'll note which systems it's compatible with: Playstation 3, Wii and Xbox 360. This is interesting because so far Harmonix has been strangely silent about a version of the game for Nintendo's console.

One can only assume that the packaging wasn't supposed to hit store shelves until an announcement had been made. Opps. In the meantime you can pick up the mic for about $50.
game, mic, music, Nintendo, rockband, sing, Wii