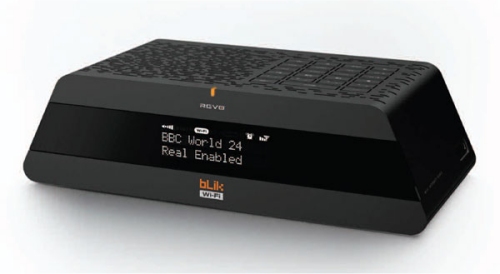 Revo, a British radio maker, launched the Blik Wi-Fi clock radio late last year providing a clock radio that can pick up local FM stations or over 6,000 internet radio stations around the world. The device connects wirelessly to your home Wi-Fi connection and will list the internet radio stations alphabetically organized by country or music genre.
The Blik can also stream in audio content from the digital audio stored on a PC or Mac through the Wi-Fi network, and can connect directly to an iPod providing simple speakers for your player through the Blik M-port. And of course it works as a clock radio with an alarm, waking you up to your favorite local or internet radio station. It also features a wireless infra-red remote, a jack for headphones and an interesting design that comes in black or white.
Revo has these Blik Wi-Fi radios for sale now retailing for a little under $200.
Revo Blik Wi-Fi Radio via Red Ferret Journal
Blik, clock radio, internet radio, Revo, wi-fi