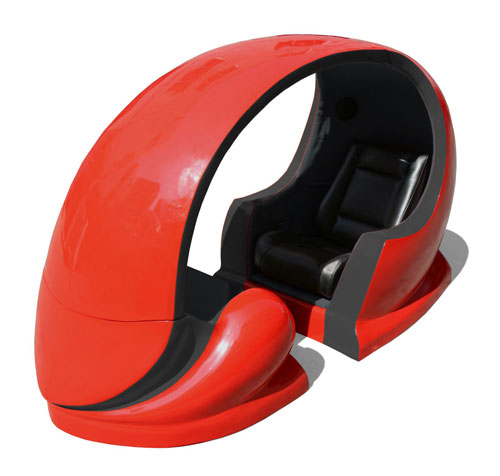 Sorting through the reams of CES related press releases coming at us right now turned up this rather interesting looking "enclosed play area specifically created to maximize the enjoyment of inter active media." It's known by its maker as a PlayPOD and it's being targeted towards gamers who want their own dedicated space.
The PlayPOD is described by maker Gamecenter as a space where "gamers can now place in one piece of furniture a game console/PC, TV/monitor and all the included accessories, games and movies." It has something of a Tron like look to it and, according to its development blog, may have a sound system integrated.
Other features of the PlayPOD reportedly will include a table top mount for a flat panel television, a hidden storage area, an ergonomic adjustable racing seat, internal ports for accessing cables and fiberglass construction. No word on specific availability or pricing.