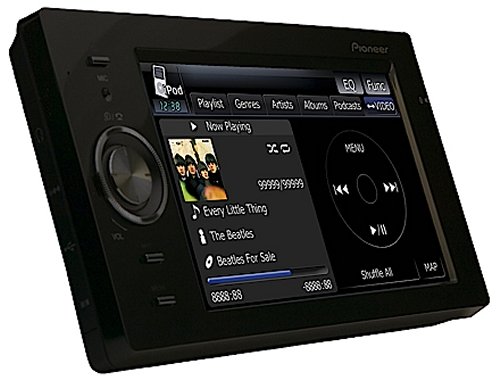 Pioneer's AVIC-F500BT GPS Navigator is designed to be compatible with any factory car audio set-up. The system lets you add in-car navigation and entertainment without modifying your existing car stereo.
The main feature is the VoiceBox Conversational Voice Search Platform, which is an advanced voice technology for controlling iPod and Bluetooth enabled devices. It has the ability to analyze and execute voice commands. For instance, if you say, "Let me hear the artist Led Zeppelin" or "play Led Zeppelin".

It also has a 5.8-inch WVGA touch screen, text to speech, and can accept media through a USB or SD cards for MP3 or WMA playback. New POI's can be added with SD cards. Thanks to a rechargeable battery, you take it with you. It should be arriving this Spring with an unknown price.
Bluetooth, GPS, Pioneer, Voicebox