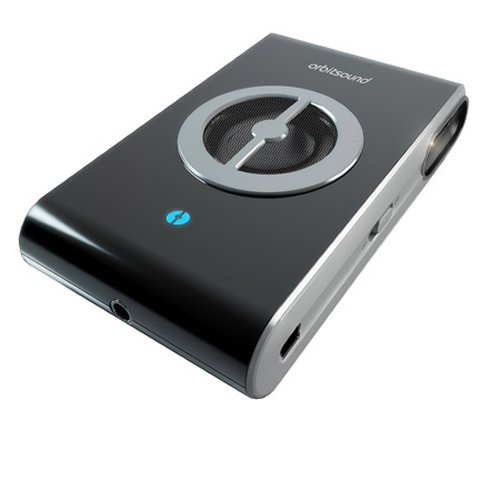 It used to be that to get portable stereo sound you had to use headphones, but Orbitsound has come up with something new in the T3 device, with air sound technology. It's slightly larger than a BlackBerry and is best when worn around the neck. It sounds as if you are wearing a pair of headphones. It's compatible with any iPod, MP3 players, CD players or notebooks as long as they support line-in jacks.
If you want to have some private listening, there is a 3.5mm headphone port on the T3 to suit your needs. This kind of portable stereo sound is made possible thanks to Orbitsound's airSOUND single-point-stereo technology.

The T3 charges through a USB port, making it easy to keep it powered up. It takes about 2 hours of charging time for a full charge, and it can be used for about 12 hours before it's depleted. It will be released sometime this summer, with a retail of $149.