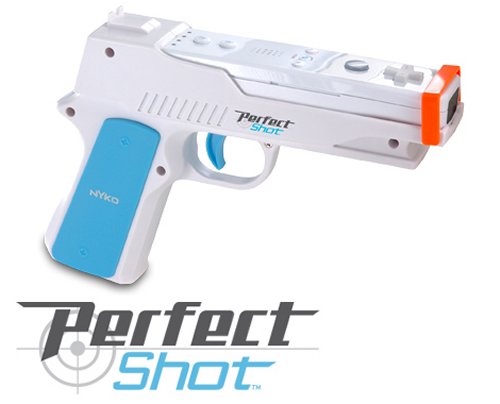 Along with Nyko's new wireless Nunchuk controller, the company is showing off their Perfect Shot Wii gun. There have been some complaints about the Wii Zapper being very clumsy, especially in the trigger area, so this should be a great alternative.
It's very reminiscent of the original Wii zapper in some ways and also looks and feels more like a real gun, with a decent grip. The Wiimote goes right on top, it has an easy trigger and shoots well.

You can get the Perfect Shot on the Nyko website for just $14.99.