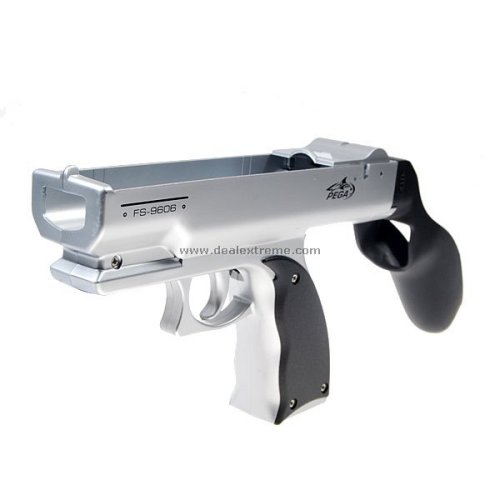 Another day, another Wii accessory. In fact, I am now making it a point to chronicle every Wii thing available for your enjoyment. If the Shark gun didn't sink it's teeth into your wallet, and the 8 in 1 Wii weapon kit didn't give you enough weapons for in-game maximum Carnage, maybe this metallic Wii Machine gun is more up your alley.
It will transform your Wiimote and Nunchuk into a silver machine gun, detailed in black. The Wii Machine Gun measures 11.81 x 4.96 x 1.65 inches, weighs 10.86 oz and is available from DealExtreme for $16.54.

This way when you are finished in the Kitchen, and you've had a bit of a Nintendo dessert treat, you can kick back, power on your speakers and do some fishing in Zelda, think about taking on a Jedi, and finally work off that dessert. Then you might have time to play with your new machine gun.
[DealExtreme] VIA [Robot Ramblings]
TAGS:
Wii Accessories, wii controllers, Wii machine gun