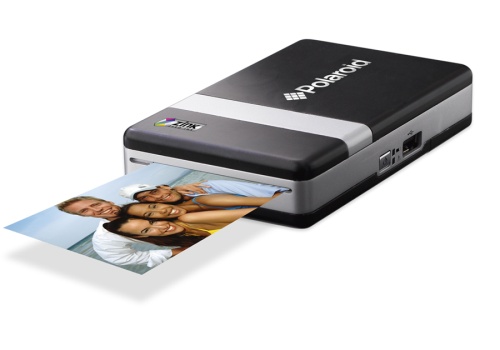 Polaroid launched at CES a new way to print instant photos from Bluetooth and USB-enabled mobile phones and digital cameras. It makes use of a technology by Zink to accomplish its mobile printing goals.
The Polaroid Digital Instant Mobile Photo Printer, powered by Zink Zero Ink Printing Technology, lets consumers create full-color digital photos without ink cartridges or ribbons. It makes use of special paper inside the printer which "is an advanced composite material with embedded yellow, magenta and cyan dye crystals, activated with 200 million heat pulses, in 30 seconds, in a single pass."
The printer is capable of producing borderless 2 x 3-inch images in less than 60 seconds. It can wirelessly sync with a Bluetooth phone or make use of USB PictBridge when connected to a digital camera. Availability is expected sometime this year.
Polaroid Digital Instant Mobile Photo Printer