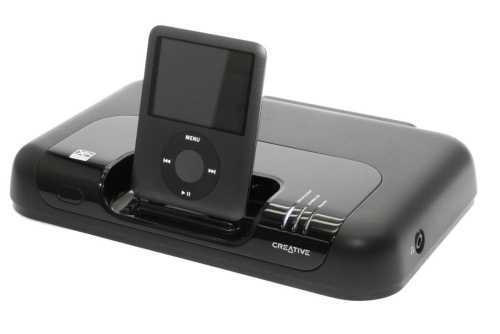 One of the products Creative is showing off at CES is a new iPod docking system which can output HD video. It's called the Creative Xdock HD and will price at around $400.
The Creative Xdock HD is designed to dock and charge your iPod much like any similar product. While docked you can output upconverted video on an HDTV in full DTS surround sound and it can also wirelessly play music through X-Fi Wireless Receivers connected to speakers throughout the home. It has HDMI output as well as other video output types.
You can view the contents of your iPod for playback via a menu displayed on the screen of your HDTV. Creative has included with the Xdock HD a X-Fi Wireless Receiver so that you can make use of the wireless audio feature. This device is projected for release this spring.
Creative, iPod dock, Xdock