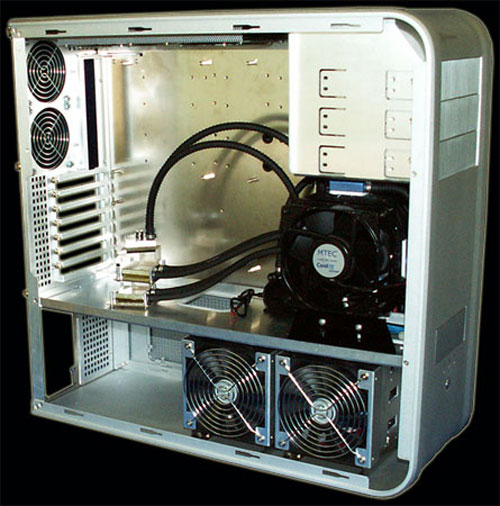 CoolIT Systems, a developer of cooling systems for overclocked PCs, is set to showcase at CES, among other products, a new barebones system integrated with one of its coolers. It's called the CoolIT Boreas MTEC Chassis and prices starting at around $950.
The CoolIT Boreas MTEC Chassis makes use of CoolIT's Boreas liquid cooling device. This device uses 12 "thermoelectric coolers" to chill out multiple CPU/GPU mixes. The Boreas is built into a Silverstone TJ-07 full size aluminum tower case and comes pre-plumbed and factory sealed.
The Boreas Chassis also includes either NVIDIA or ATI graphics card cooling hardware and also software for controlling the cooling process. It is available for purchase now.