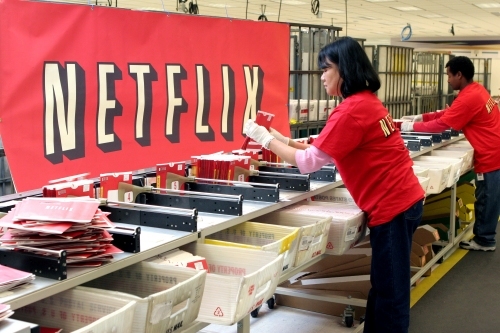 Netflix online movie rental service is showing that they are not going to be left behind as online digital video content continues to evolve with an announcement on Monday that they are offering unlimited streaming videos to their unlimited rental customers. Subscribers with a minimum $8.99 per month account can take advantage of more than 90,000 DVD titles streamed to their PC for no additional cost and no limit.
Netflix shook up the video rental industry when it launched back in 1998 as the first internet store to offer DVD rentals which had a flat monthly fee and only limited by the number of videos a customer could possess at a time. This new offer extends the unlimited video content to customer's PCs, which was previously limited to an hour of content per month for each dollar spent on a monthly subscription through the Watch Now program. Lower, $4.99 per month subscribers can get still get two hours of streaming video per month with the new offer.
Just a couple of weeks ago Netflix also announced the launch of a set-top box along with LG, bringing streaming Netflix video from the internet straight to the television for an additional fee. That program is expected to launch sometime mid-year 2008 and doesn't appear to incorporate this new offer. This announcement also coincidentally comes on the eve of Apple's MacWorld conference where Steve Jobs could very possibly make an announcement regarding online video streaming through iTunes, in which Netflix may have strategically beat them to the punch.