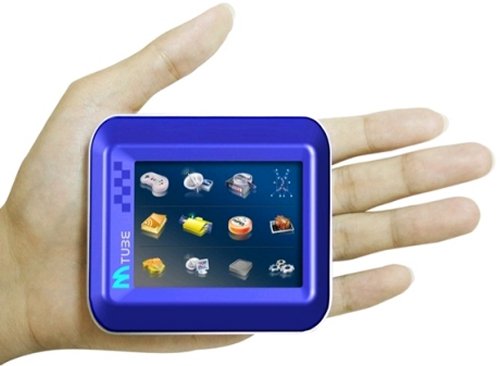 Many PCs were on display, but MTube presented the world's smallest PC at CES 2008. It is seriously tiny, measuring 3.34 x 3.34 x 0.78 inches and weighs 5.3 ounces only. It's a full-featured computer that runs the Linux operating system and is a WiFi-enabled UMPC.
Some specs- Processor: VIA C7-M @ 1.0 GHz, 8GB of flash for storage, 2.8″ LCD display with 640 x 480 resolution, a battery life of 4 hours, WiMAX & WiFi.

So they packed alot into this small PC. It won't be long at all before iPod sized PCs are a daily part of life.