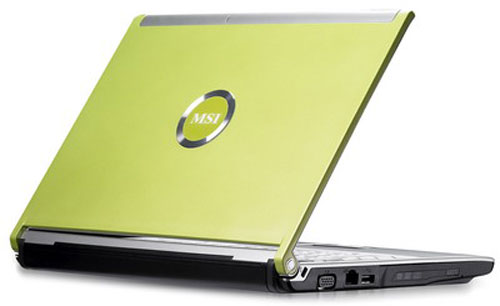 MSI is showcasing a number of new and recently released laptops at the Consumer Electronics Show. One of the most colorful in our opinion is the new MSI PR200 YA Edition series.
The MSI PR200 YA Edition series is available in four skin color choices. It sports a 12.1-inch display and is equipped with fingerprint reader technology for advanced security. It's also HDMI ready and runs off of a Intel Core 2 Duo processor.
Other features of this laptop line include up to 250GB of hard drive space, 4GB of maximum RAM, a 4-in-1 card reader, IEEE1394 connecting interface, a built-in 1.3 mega pixel webcam, and a multi-DVD burner.