| | |
| --- | --- |
| | |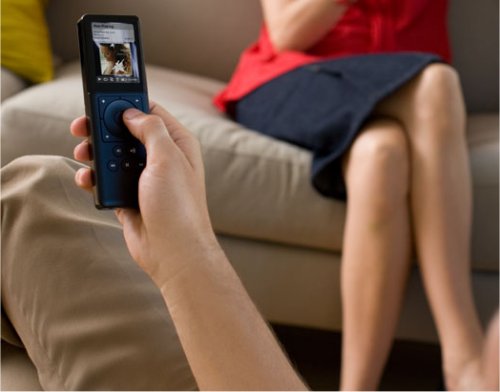 Little by little technology continues to work towards integrating your digital life with the not-yet digital portions of your world, and Logitech is bringing it a step closer this year by unveiling the Lotitech Squeezebox Duet music system. This new system being launched at CES 2008 consists of a receiver box and a handheld controller that brings digital music from your computer to your living room, entertainment center, kitchen or just about anywhere you like to listen to music around your house.
The receiver is connected via WiFi (802.11g) to your computer (PC, Mac, Linux) and can be configured to find and play your personal music collection wirelessly. The receiver is then connected to your home entertainment center through standard audio cables to bring your digital music out of your office and into the rest of your home.
The wireless controller is the most expensive part of the setup and has a 2.4-inch color display along with a wireless WiFi connection to the Squeezebox receiver. It can show the album art in color and has a scroll wheel and buttons to make navigating and finding songs pretty easy.
Not only can you navigate to your personal song collection but the Squeezebox Duet system can also be set to stream in some internet radio or work through subscription services such as Rhapsody, MP3tunes.com and Pandora. These services along with the internet radio and Logitech's SqueezeNetwork can all also be accessed through the system when your computer is turned off.
The new Squeezebox system is launching this month from Logitech and will retail for $399.99. The receiver and controller can also be purchased separately. A person can have multiple receivers in the home connected to various systems all playing different music and they run $149.99 each. The controller, which you might think would be less expensive than the receiver, runs $299.99 each and fortunately the same controller can be used to run multiple receivers requiring just one per home. But of course if you have some extra cash and don't like having to lug that same remote from room to room you, Logitech is giving you the options.