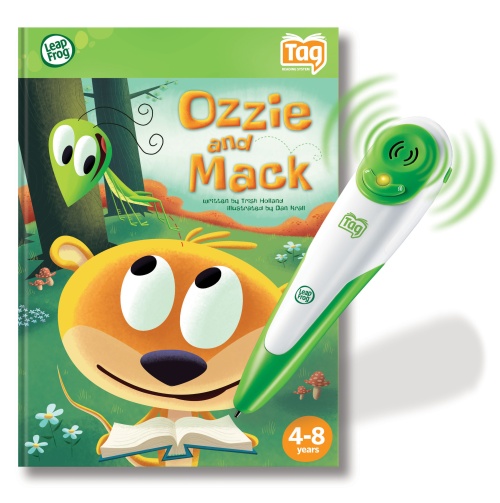 Leapfrog, a developer of educational products for kids, has unveiled a new handheld "learn-to-read" technology which lets children interact with the stories they read. It is called the Leapfrog Tag Reading System and pricing is around $50.
The Leapfrog Tag Reading System is a small handheld scanner a child can use to touch a page of a special "Tag book." These pages, when touched, emit audio for the stories. This is supposed to create a higher degree of interactivity with what the child is reading. Parents connect the Tag handheld to a computer to transfer audio for each book onto the device. 16MB of internal memory lets Tag hold around five books worth of material.
Built into the Tag scanner is an infrared camera which "works as an imaging system to recognize letters, words and symbols printed on the page." These special pages are found in Tag books, which are the result of partnerships between Leapfrog and publishers HarperCollins, Penguin, Simon & Schuster, Scholastic and others. This system is expected to be available this summer.
leapfrog, Toys