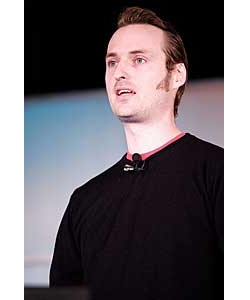 CBS announced on Wednesday that its Last.fm internet radio service will be adding a new feature that will allow users to listen to any song they would like, whenever they would like for free, up to three times per song.
Up until now Last.fm's model has been similar to many other internet radio services. The 20 million currently active users can select a genre "station" to listen to and hear the music in the order that the service streamed it out, along with advertising in between. CBS and Last.fm is building on this model since the service is free to users and paid for by the advertising, much like tradition radio. This new option gives users the change to select a particular song and listen to it as many as three times, on-demand.
A monthly subscription would allow users to listen to whatever song they would like with no restrictions on the number of times. Listening to the songs through the Last.fm service is the only way users will be hearing the songs from the company, however. There is no option to buy or download the music, but links will be provided to online music download services like Amazon or iTunes.