| | |
| --- | --- |
| | |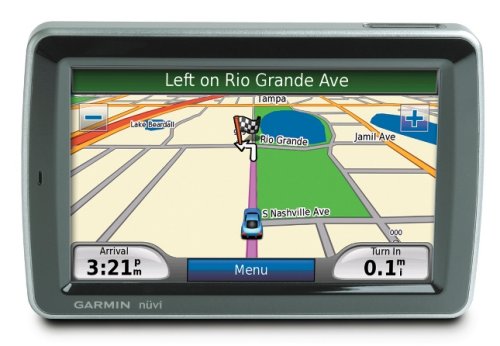 Sure it's nice to be able to get the same functionality of your electronic gadgets into a smaller package, but smaller isn't always better for everything. Having a pocket-sized GPS mounted to your dash can sometimes be like an eye chart test for finding destinations and points of interesting while driving your vehicle in traffic. Due to this Garmin is debuting a larger line of GPS units with a big 5.2-inch touch screen, and is packing it with features.
The big screen makes viewing and interacting with the touchscreen easier at arms length, and since they had the extra room they threw in quite a few extra tools. For starters you still get the voice-prompted turn-by-turn directions, but it will also save up to 10 routes, keep track of where you have been, find points of interest as well as school zones and safety cams, shows terrain info and you can even have a little vehicle icon instead of the generic arrow representing your car. A couple of other pretty nifty features include an external video input which lets you have video connected to the GPS, such as a back-up camera on your big rig and an FM transmitter so you can listen to the MP3′s loaded on the device through the car's FM stereo, not to mention the loaded games and audio books owners can take advantage of.
Garmin says the nuvi 5000 will be available in February of this year for U.S. customers, retailing for $799.99. Those in Europe could expect to see one shortly as well, around Q2 of this year.
Garmin, GPS, nuvi 5000