| | |
| --- | --- |
| | |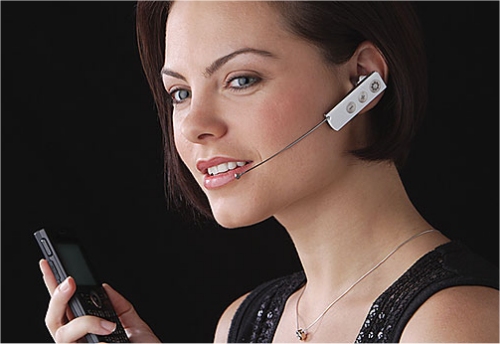 While most Bluetooth headsets we've seen lately are concerned with being discrete and then coming up with elaborate technology to focus on only noise from your moth, Joby is coming out with a new model that helps state the obvious when you are on a call. The new Zivio Bluetooth headset is being showcased by Joby at this year's CES in Las Vegas this week, and features a long antenna like "boom" with a microphone at the end.
The headset is still relatively small at 13 grams and a length of 53.5mm, but with the microphone extended it more than doubles the overall length bringing it up to 137mm. The headset will continue to work with the microphone boom retracted, but when you receive a call and extend the telephone operator-like mic, it will improve your voice clarity and help drown out other background noise, not to mention leave those around you in no doubt that you are taking a call.
The Zivio headset charges through USB connection and has a standard Bluetooth range of about 10 meters, using the CSR BlueCore 4 chip. Joby is unveiling the headset this week but did not yet provide a firm release date or price.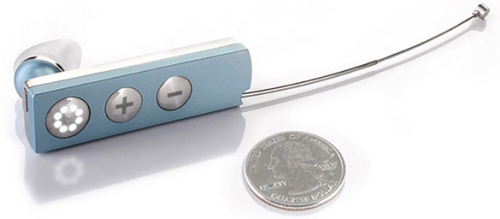 Bluetooth, headset, Joby Zivio