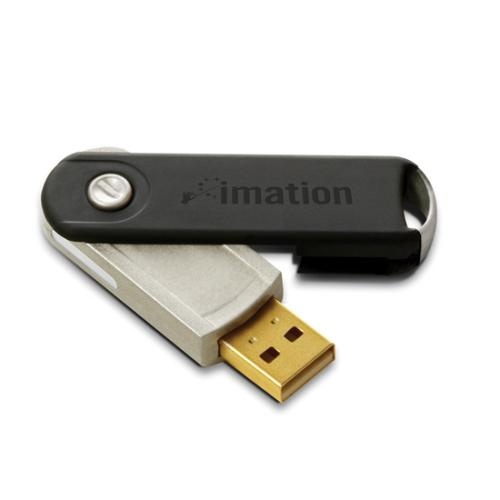 Imation has being showing around at CES its updated line of secure, rugged Pivot Flash Drives. Two models make up this family – the Pivot and Pivot Plus – and they range in price around $70 to $250.
The Imation Pivot drives come in storage sizes ranging from 1GB to 8GB. The more basic model is described by Imation as having "an enhanced design and security features," meaning it offers up encryption software and a tamper resistant design. It's also enhanced for Windows Vista ReadyBoost.
The more advanced Pivot Plus, meanwhile, offers the features of the other drive on top of also offering 256-bit AES hardware encryption. It also has a password protected partition that only allows storage of encrypted data and automatic formatting after seven failed access attempts. The Imation Pivot Plus Flash Drive is available now, and Pivot Flash Drive will be available later this quarter.
Flash Memory, Imation, Pivot drive, thumb drive