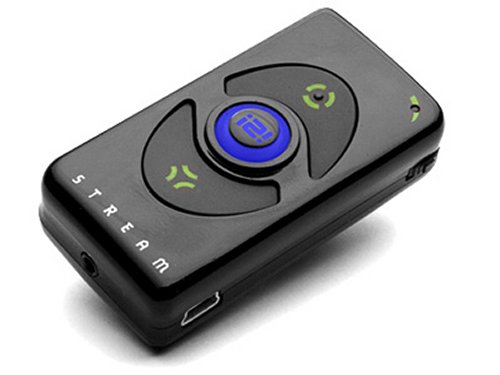 This is probably one of the most useful devices ever made if you love music. The i2i Stream Digital Music Broadcaster, from Aerielle. It allows users to listen to music wirelessly by streaming music content from any audio device.
The i2i Stream is already available for $70, with 2-packs priced at $130. It's universally compatible with Apple's iPod, as well as other MP3 and media players. Each i2i can broadcast or receive music, and features a compact lightweight design.

Aerielle i2i Stream works with standard headphones or ear buds, and gives you a quick way to stream audio content to speakers located throughout the home from sources like laptops or televisions.