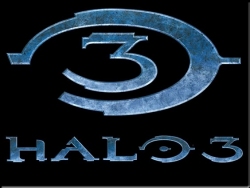 NPD has released the year-end sales numbers for non-PC video games in 2007 showing record figures for the industry. The year 2007 brought an impressive 43 percent increase in sales compared to 2006 with a total of $17.94 billion.
Game Consoles
The highlights of the year come as no surprise if you've been reading our coverage of game console sales with the Nintendo Wii topping the list of most console units sold at 6.29 million. The Wii spent the year at a lower price-point than rival consoles and caught the attention of a wide range of gamers. Behind the Wii in console sales was the Xbox 360 with 4.62 million units sold in 2007, which was helped out a little bit by the wildly popular Halo 3. Next in line was not Sony's new Playstation 3 but it's older brother, the Playstation 2. Sony moved 3.97 million PS2 units in 2007 and 2.56 million PS3s.

Handheld Game Consoles
If you thought Nintendo had some impressive numbers with the Wii you might want to take a look at the numbers they pulled off with the Nintendo DS. In 2007 the company moved 8.5 million DS's bringing the count to 17.65 million units for the life of the DS. These numbers were followed by Sony's Playstation Portable which also beat out the PS3 with 3.82 units sold in 2007.
Games
An impressive feat was pulled of by Microsoft and Bungie this year with the release of Halo 3 bringing in $170 million in sales its first day and $300 million in the first week. Halo 3 topped the game software sales list selling 4.82 million units in 2007. What makes this even more impressive is that Halo 3 didn't launch until the end of September and still managed to beat out the Wii Play which shipped 4.12 million units with an addition 7+ months to do it. The Wii Play features short "learning" games for the Nintendo Wii and came packaged with an extra motion-sensitive controller. Call of Duty 4: Modern Warfare and Guitar Hero III: Legends of Rock for the PS2 followed in the number 3 and 4 spot with 3.04 million copies and 2.72 million copies sold, respectively.
Top Consoles Unit Sales for 2007:
Nintendo DS: 8.50 million
Wii: 6.29 million
Xbox 360: 4.62 million
PlayStation 2: 3.97 million
PlayStation Portable: 3.82 million
PlayStation 3: 2.56 million
Top 10 Game Software Unit Sales for 2007:
Halo 3 (360, Microsoft) – 4.82 million
Wii Play with Wii Remote (Wii, Nintendo) – 4.12 million
Call of Duty 4: Modern Warfare (360, Activision) – 3.04 million
Guitar Hero III: Legends of Rock (PS2, Activision) – 2.72 million
Super Mario Galaxy (Wii, Nintendo) – 2.52 million
Pokémon Diamond (DS, Nintendo) – 2.48 million
Madden NFL 08 (PS2, Electronic Arts) – 1.9 million
Guitar Hero II (PS2, Activision) – 1.89 million
Assassin's Creed (360, Ubisoft) – 1.87 million
Mario Party 8 (Wii, Nintendo) – 1.82 million
NPD via GameSpot