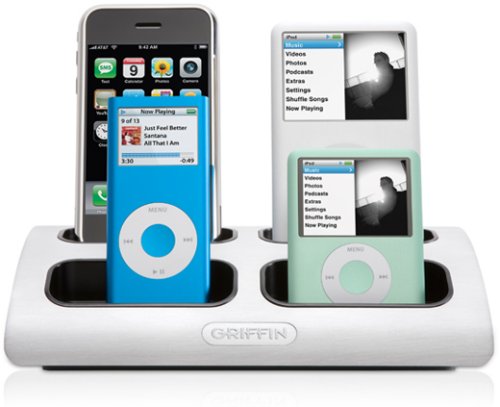 Griffin has come up with a very handy PowerDock that will simplify the lives of those who have several iPods and iPhones in the house. (Or that crazy guy that has about 10 iPods and uses them all for some reason only he understands.) For now, it just charges the devices, but one can expect more functionality to be added down the road.
The Powerdock will be released in two models: a 4 slot version featured above for $70 in April, and a 2 slot model to come later for $50 in June.

This one is definitely a sign of the times. Sort of like the keychain holder by the door. I can easily see a busy family depositing their iPods in this dock when they get home and grabbing them on their way out again.