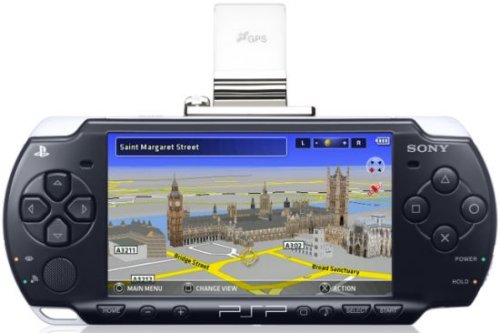 Here's some good news if you own a PSP and are in any European country. 'Go!Explore' is coming as early as Spring, to turn your PSP into a GPS receiver. Roam anywhere in the city and even if you lose direction, your PSP will work as a GPS navigation system.
Just attach the GPS receiver into the device and load a UMD that contains the relevant maps for your area. That means a 3D-map with relevant landmarks marked on it, in the palm of your hands.

The GPS receiver and UMD with maps retail for $175 and will be initially available in the UK, Ireland, France, Germany, Austria, Switzerland, Spain, Portugal, Italy, the Nordic countries, and Benelux. It comes with 11 different audio language-options. It's sure to help you stay out of trouble.